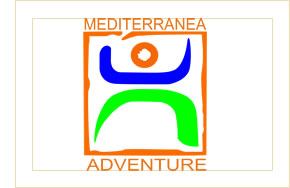 The staff of Hotel Villa Maria Caterina, in collaboration with MEDITERRANEAN ADVENTURE, is proposed as a starting point for a wide range of activities throughout the island, combined or customized according to the needs , to discover the most spectacular and interesting of this ancient land. In this regard, you can visit stunning scenery accompanied by a properly prepared , with an excellent steering group and in total respect of the environment.
The Mediterranean Association Adventure Team is a structure that operates in sports, educational and environmental , participating and organizing sports competitions and non-competitive, carrying out research and training , and promoting and encouraging all outdoor disciplines in order to enhance the environment, the landscape and the historical and cultural heritage of the Mediterranean.
The help of the most modern equipment and suitable technical equipment allows to operate with maximum efficiency ensuring adequate technical support, security during the conduct of activities and the achievement of objectives.